Sunday 03 May 2009
Anne-Marie Duff: I make sex a priority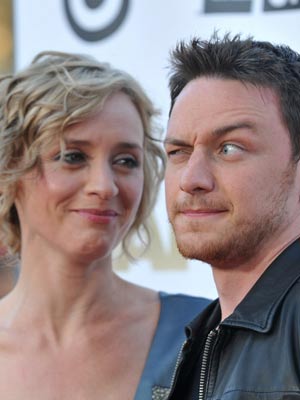 Anne-Marie Duff and James McAvoy married in 2006
Anne-Marie Duff gets great pleasure from her love life with husband James McAvoy, 30.

'Of course I enjoy sex, I have nerve endings,' says Anne. 'I mean, who doesn't? Well, I suppose if you had 5 kids you might not. I make it a priority.'

Anne-Marie, 38, is keen to start a family.

'I would love to have a baby,' she tells Style. 'As soon as the big fella [God] makes it happen, it would be brilliant.
'I'm not putting it off, but unfortunately, bodies don't work that way.'