Friday 17 April 2009
Andres Segura gets Kylie Minogue tattoo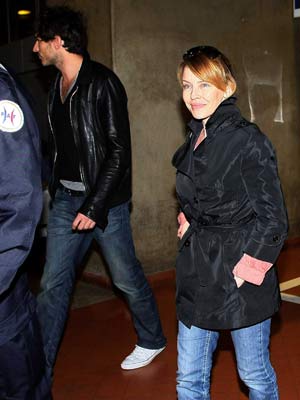 Kylie Minogue and Andres Segura have been dating since October
Kylie Minogue's toyboy boyfriend Andres Segura has got a tattoo in her honour.

The Spanish model, 31, has been inked with the singer's name just below his hip.
'Andres knows how insecure their age gap makes Kylie feel,' a source claims in The Sun.
'This gesture has really boosted her happiness.'
Andres has one other tattoo - his mum Lucia's name on his chest.
Kylie, 40, has not been in a serious relationship since splitting from Olivier Martinez, 43, in 2007.

SEE PICTURES Kylie Minogue Style File>>
SEE VIDEO Kylie Minogue stars in steamy ad with boyfriend Andres Segura…