Monday 23 March 2009
Max Clifford: I wish I'd got Jade Goody to my doctor earlier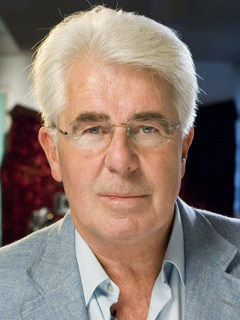 Max Clifford praised Jade Goody's husband Jack Tweed for the way he dealt with her illness
Max Clifford is convinced Jade Goody might still be here if she'd seen his doctor sooner.

The Big Brother star, 27, died from terminal cancer in the early hours of yesterday morning.

'I just wish that I'd got her to my doctor earlier,' Max told This Morning.

'My doctor saved my life when I had cancer a year ago by early diagnosis.
'And had she seen him then and not two years too late then she'd be still with us.
'But she has left a legacy to young girls and young girls who will owe their future to Jade Goody. Simple as that.

'Campaigners have all said that the nation owes her for standing up and being so public about her own cancer when most people would've hidden away.'
VIDEO TRIBUTE SPECIAL Jade Goody - how the Now team will remember her>>
NOW'S EXCLUSIVE Now's exclusive Jade Goody photo album>>
SEE PICTURES Jade Goody – an extraordinary life>>

SEE PICTURES Jade Goody and Jack Tweed's love story in photos>>