Friday 30 January 2009
Alan Titchmarsh: I've not rewritten the Kama Sutra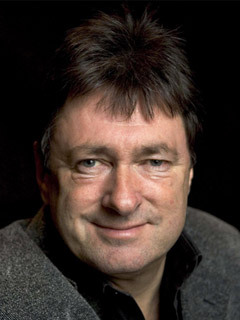 Wikipedia have apologised to Alan Titchmarsh for the gaffe
Alan Titchmarsh has become the victim of an internet prank.
Hackers sabotaged the gardening expert's Wikipedia entry to say he's a sex guru.

Alan, 59, says he's been left embarrassed by the hoax.

'I know about the Wikipedia entry,' he tells the Daily Star. 'It's full of wrong facts.
'I do not have a new version of the Kama Sutra being published. I wish I knew how to change it.'

Alan won a prize for the Worst Sex Scene In A Book for his novel Mr MacGregor at the Bad Sex Awards in 1998.
SEE GALLERY Good To Know's guide of the Kama Sutra positions>>