Wednesday 21 January 2009
Brad Pitt: Being killed by a shark would be interesting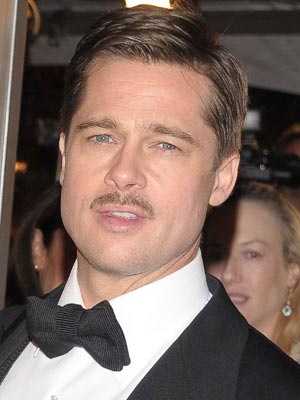 Brad Pitt is a dad of six
Brad Pitt admits he worries about how he'll die.
The actor, who has six kids with partner Angelina Jolie, doesn't want to meet a grisly end.
I'm not so afraid of getting old, I'm more afraid of how I'll go, he said at a news conference in Berlin on Monday.

Fire and tight spaces don't appeal. A shark would be interesting.

Brad, 45, plays a man ageing backwards in new movie The Curious Case Of Benjamin Button.
SEE GALLERY Brad Pitt and Angelina Jolie - A love story in pictures>>

SEE GALLERY Angelina Jolie throughout her pregnancy>>
SEE GALLERY Angelina Jolie from sultry teenage to sexy Hollywood star>>
Alison Adey