Wednesday 21 January 2009
Olivia Newton-John sends her love to grieving John Travolta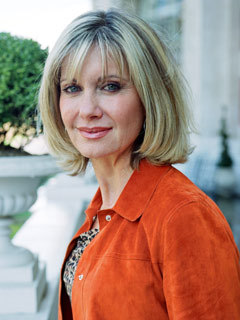 Olivia Newton-John's remained friends with Grease co-star John Travolta
Olivia Newton-John has reached out to John Travolta as he mourns the loss of his child.

The 54-year-old actor's son Jett, 16, died following a seizure on New Year's Eve.

Olivia, 60, who starred with John in 1978 movie Grease, has expressed her deepest sympathy.

'I extend my love to them, and I want to leave them in peace at this time,' she tells Us Weekly.

'I think that John and Kelly Preston [his wife], put out a most beautiful statement; I couldn't do any better than to send them my love.'
The couple held a memorial for Jett at their home in Florida earlier this month.
They wrote a letter in their local paper last week, thanking the community for standing by them.
One line read: 'We want you to cherish your loved ones and your friends like there was no tomorrow.'
John and Kelly also have daughter Ella, 8.
Alison Adey