Monday 05 January 2009
Cheryl Cole: I was on a mission to lose weight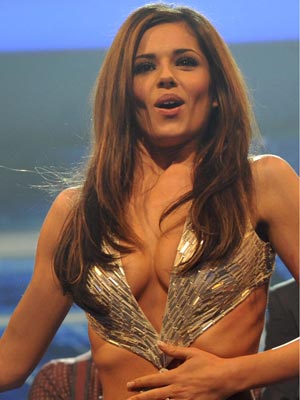 Cheryl Cole was a judge on The X Factor last year
Cheryl Cole admits she endured a bland diet of chicken and carrots to lose weight.

The Girls Aloud star, 25, was so unhappy with her weight in 2002 that she took action.

'I remember being in Selfridges and taking these size 28s into the changing room and not being able to get them on,' she says.
'And then getting on the scales and crying because I was nine and a half stone. Nine and a half stone when I'm only 5ft 3in.'

Cheryl, who is now a tiny size 6, followed a radical food plan to shed the pounds.
'Jennifer Aniston was doing something called the Atkins Diet at the time and I thought I'd give it a try,' she tells Vogue.

'The record company had just moved us into this hotel called K West and I remember I ate the same thing from room service - chicken in cream sauce with a couple of carrots - every night, for weeks, and I just felt horrible. But I was on this mission.'
SEE GALLERY Cheryl and Ashley Cole: The story so far>>
SEE GALLERY Cheryl Cole shows off her wedding ring>>
Alison Adey