Sunday 11 January 2009
OMG! Marlon Brando 'keen to dress up as a woman for QVC'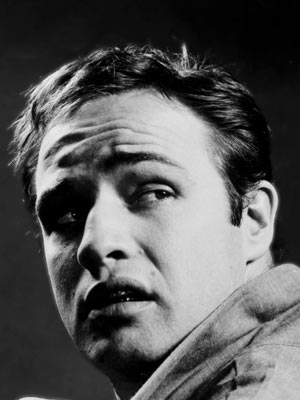 Marlon Brando starred in The Godfather
Marlon Brando was so poor before he died, that he tried to land a job with a TV shopping channel, according to his former personal assistant.
Alice Marchak claims the legendary actor offered to dress as a woman to work for QVC when he opened talks with the channel's producer in 2003.

But Marlon, who starred in classic movies The Godfather and On The Waterfront, died the following year, aged 80.
'He called to tell me he was in dire financial trouble,' Alice writes in new memoir Marlon And Me.
'Marlon regaled me with money-making schemes. He wanted to sell a product on QVC, possibly earthquake-proof houses or imported silk. He wanted to sell a DVD of acting classes called Lying For A Living.

'Marlon was serious about QVC. He had a meeting with a woman from the channel in 2003 and committed to appearing, disguised in women's clothes and a grey wig.'