Monday 22 December 2008
Lily Allen: Iíll quit music to have kids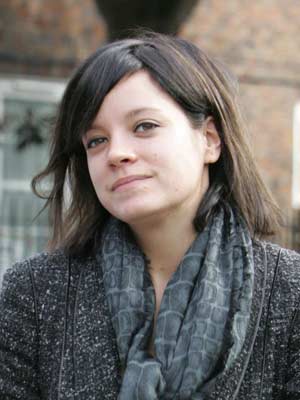 Lily Allen wants to settle down
Lily Allen would give up her career to start a family.

The singer, who miscarried ex-boyfriend Ed Simons' baby this year, won't be a working mum.
'What I really want out of my life is to have children,' she says.
'I don't think I want to be doing this at the same time as that.
'I certainly wouldn't want to mix the two. But I do enjoy it.'

Lily, 23, who flashed her bum at the Matthew Freud Christmas party on Friday, thinks she's grown up a lot.

'My mates are in a totally different place,' she tells The Sun. 'They are still all into going out and dancing and taking drugs.
'I hang out with much older people, I go for dinners at posh places and talk about art!

'I find that my life was sort of lacking in friends. I'm meeting more interesting people who tax my brain.'

Now is the perfect Christmas gift. Subscribe and save 30%.