Wednesday 24 December 2008
Cristiano Ronaldo to dress up as Father Christmas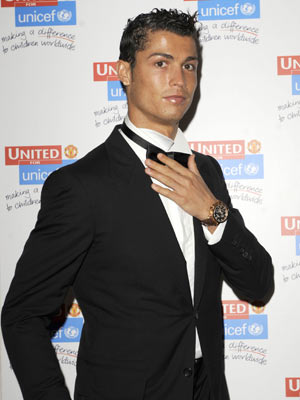 Cristiano Ronaldo has a £4million mansion in Cheshire
Cristiano Ronaldo has decided to dress up as Santa on Christmas Day.

The Manchester United hunk, 23, wants to surpise his family when they fly in from Madeira and Lisbon for the holidays.
He's even hired an events firm to redecorate his £4million house in Cheshire and provide a Santa suit.

'Cristiano has a big family Christmas planned,' a pal tells the News Of The World.

'He's been telling the lads he's got a firm which does a lot of the Old Trafford parties to trim up his house.'

Cristiano's mansion is now said to have Christmas trees in every room, thousands of festive fairy lights, baubles and even a nativity scene.
SEE GALLERY Cristiano Ronaldo through the years>>

Stuck for the perfect Christmas gift? Save 30% when you subscribe to Now>>
Alison Adey