Saturday 27 December 2008
Joe Jonas and Taylor Swift to spend New Year's Eve together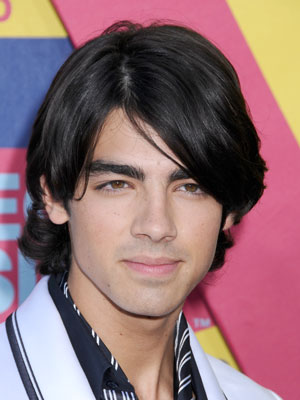 Joe Jonas has been linked to Camilla Belle who starred in his Love Bug video
Joe Jonas and ex-girlfriend Taylor Swift will be seeing in the New Year together.
The teen heartthrob, 19, dumped the country music star, 18, over the summer after a brief romance.
But they'll be reunited when they both perform on ABC's Dick Clark's New Year's Rockin' Eve.

Natasha Bedingfield, Pussycat Dolls and Solange Knowles will also make an appearance.
Joe is now thought to be dating actress Camilla Belle.
SEE PHOTO GALLERY: Jonas Brothers, Miley Cyrus, Selina Gomez and other teen stars at the Camp Rock Games>>
SEE PICS Fans get desperate to see Jonas Brothers here>>

SEE GALLERY The best-loved Top 20 teen idols>>
SEE EXCLUSIVE PICS Jonas Brothers in Camp Rock>>
Now is the perfect Christmas gift. Subscribe and save 30%>>
Alison Adey