Saturday 27 December 2008
Geri Halliwell: Being a mum has helped my body issues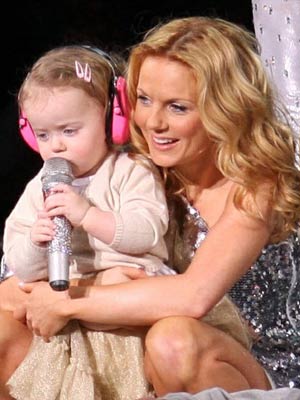 Singer Geri Halliwell gave birth to daughter Bluebell Madonna in 2006
Geri Halliwell says she's changed for the better since she had daughter Bluebell.

The former Spice Girl thinks being a mum has made her deal with her insecurities.

'In the past, I always had my hang-ups, believing I wasn't pretty enough, or a good enough singer, or thin enough,' she admits.
'But now I'm much more accepting of myself. A lot of my body issues have naturally settled down.
'I don't work out because I don't want to sacrifice any time I can spend with Bluebell.'
Geri, 36, wants to be a good role model for Bluebell, 2, whose dad is screenwriter Sacha Gervasi.

'I have a history of eating disorders but, as a mother, you think of being an example to your child. I'm so much more balanced than I was.'
Bronwen Roberts