Friday 28 November 2008
Annie Leibovitz: I don't regret topless Miley Cyrus photos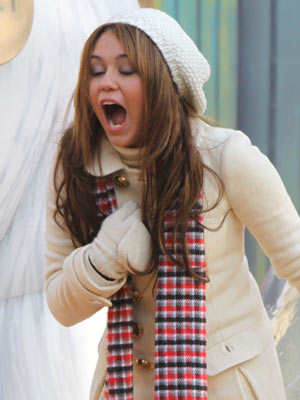 Miley Cyrus was embarrassed by the snaps taken by Annie Leibovitz
Annie Leibovitz has defended her controversial pictures of Miley Cyrus.
The photographer snapped the Hannah Montana star topless in April, with just a bedsheet to cover her modesty.
But Annie, 59, insists the Vanity Fair shots were tasteful.
'The Miley picture was a beautiful, strong, simple picture,' she tells the Daily Telegraph. 'I think it's actually innocent on some level.
'She loved taking the picture. It's just that her audience wasn't ready.'
Miley, 16, later told fans she was embarrassed by the photos.
SEE GALLERY Miley Cyrus and Jonas Brothers star in Studio DC: Almost Live>>