Tuesday 25 November 2008
Sadie Frost returns to the stage after 24 years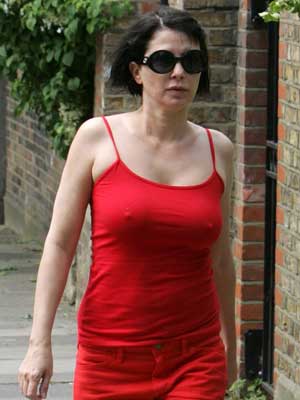 Sadie Frost was married to Jude Law
Sadie Frost is to appear in her first theatre show in 24 years.
The actress, 43, will play a range of characters in Touched…For The Very First Time.
The one-woman play is about a teenager whose life is transformed when she hears Madonna's hit, Like A Virgin.
'I was a teenager and a young adult at this time in the Eighties and it was a very important time for me and my development,' says Sadie.
'So I really related to the play. It's funny and quite racy.'

Sadie, who made her theatre debut in Mumbo Jumbo at the Manchester Royal Exchange when she was 19, is looking forward to going back to her roots.

'I've been a mother for 18 years and I haven't thought about doing theatre because of the commitment taking me away from the family,' she tells the Evening Standard.
'But my eldest son is 18 and going to university and my youngest are in full-time school.
'This was the first time I could actually think about doing theatre.'

Touched…For The Very First Time is at the Trafalgar Studios from 4 February.