Thursday 20 November 2008
Andy Scott-Lee: It was easy to get over Michelle Heaton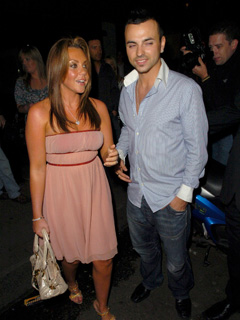 Andy Scott-Lee and Michelle Heaton were married for 2 years
Andy Scott-Lee
had revealed that he didn't find it difficult to move on from estranged wife
Michelle Heaton
.
The singer, 28, filed for divorce earlier this year after he claimed she'd cheated on him.
Now he admits he's happy they've gone their separate ways.

'Good luck to the next guy!' he says.

'It was surprisingly easy to switch off after what happened, but it is hard when you've been with someone for so long.'

Andy thinks it's been made easier because they didn't start a family together.

'I'm very lucky because I didn't have kids so I've been able to move on quite quickly,' he tells OK!. 'I could get married again but not any time soon.'
Michelle, 28, is currently dating old pal Hugh Hanley.
Alison Adey
Stuck for the perfect Christmas gift? Save 30% when you subscribe to Now>>