Tuesday 18 November 2008
Richard Madeley talks of vasectomy hell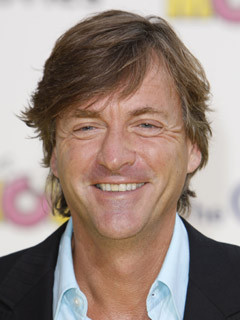 Richard Madeley wasn't laughing when he went under the knife
Richard Madeley thought doctors had amputated his willy following his vasectomy operation.
The presenter, 52, had the op 20 years ago and he can still remember the pain.

'I opted for a local anaesthetic because I thought it was safer,' he said on his chat show.
'It was like I was under the Gestapo. As I shrieked the doctor said, "You've got an old sports injury. Have you been kicked in the bollocks?"'

And wife Judy Finnigan, 60, was shocked by his appearance after the surgery.

'I came out green,' he added. 'Judy looked at me and said, "My god, have they cut it off?" It felt like it.'

Now is the perfect Christmas gift. Subscribe and save 30%.