Friday 07 November 2008
Jennifer Aniston to return to the small screen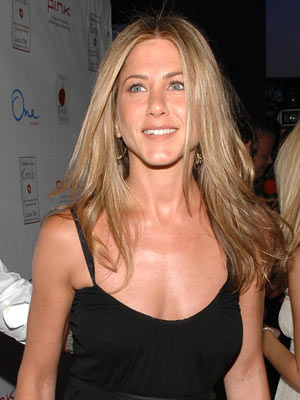 Jennifer Aniston was in Friends for 10 years
Jennifer Aniston is said to be considering returning to a TV career.
The actress, 39, has starred in a handful of movies since US sitcom Friends ended 4 years ago, but hasn't had huge box-office success.

So insiders say she wants to go back to the small screen.

'For Jen, it's about finding the right part, the right cast and the right fit,' a source tells The Sun.
Earlier this year Jennifer filmed a guest appearance in 30 Rock and the cast and crew are keen to for her to return.
Cast member Jane Krakowski tells OK!: 'We'd love to have her.'
Jennifer is currently dating musician John Mayer, 31, after a brief split in the summer.
Alison Adey