Tuesday 11 November 2008
Patrick Dempsey: I'm not a heartthrob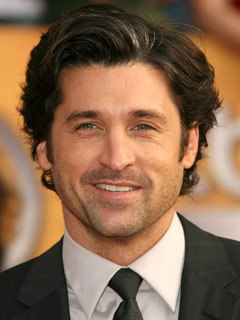 Patrick Dempsey found fame in Will & Grace
Patrick Dempsey has admitted it amuses him when people claim he's attractive.

The Grey's Anatomy star says he's just a normal guy and doesn't understand the attention he gets.

'I find it funny when people say that I'm handsome or I'm perceived in that way,' Patrick says. 'It makes me wonder who they're talking to.
'I'm just average-looking, not anything to write home about.'

But Patrick, 42, admits he enjoys the attention he receives.

'It's fun and it's certainly nice to have,' he tells Take It Easy.
The actor has 3 children with wife Jillian Fink – Tallulah, 6, and one-year-old twins Darby and Sullivan.
Bronwen Roberts