Saturday 22 November 2008
Kimberley Walsh: Beyoncé Knowles is perfect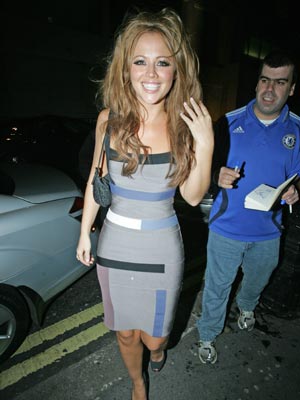 Kimberley Walsh is from Bradford
Kimberley Walsh thinks Beyoncé Knowles is the ultimate woman.
The Girls Aloud star says she would swap places with the singer if she could.
'If I could be anyone else I'd be Beyoncé,' she tells the Sunday Express. 'She's got it all.'
'Great figure, gorgeous face and that voice.
'She comes across as a really nice person, too, which makes her just about perfect.'
Kimberly, 26, is dating former singer Justin Scott.
SEE GALLERY Jay-Z and Beyonce Knowles - their love story>>
Bronwen Roberts