Saturday 08 November 2008
Myleene Klass: I can't stand WAGs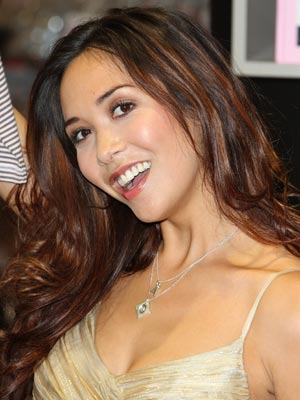 Myleene Klass has her own range of baby products at Mothercare
Myleene Klass has hit out at women who go after men for their money.

The TV host, 30, says she couldn't imagine not earning her own keep.

'I work so hard because I am frightened it could all be taken away because it has been before,' she tells the Daily Mail.

'I earn my own money, I buy my own handbag. I can't stand this whole WAG culture.
'It's almost as if we have gone back to the 18th century, thinking if we marry for money we will be kept.'

Myleene is engaged to former Hear'Say security manager Graham Quinn, and they have a 1-year-old daughter, Ava.

But she doesn't expect her fiancé to finance her lifestyle.

'At the moment I am [the breadwinner], but Gray will come into his own,' she adds.