Thursday 06 November 2008
Bebo launches Chelsey: OMG!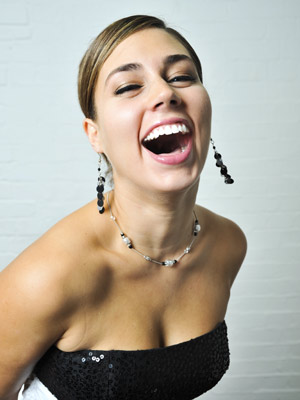 Kelly Anne Lyons plays Chelsey Pucks in Chelsey: OMG!
In brand new internet series
Chelsey: OMG!
, American style junkie
Chelsey Pucks
comes to London and lands a job in fashion. (Lucky Chelsey!)
No wonder she's got a smile on her face. Invited to all the real-life hip fashion events and mingling with the likes of top designer Giles Deacon, she has quite a life.
Launched on Bebo.com last month, the interactive comedy show has two 3-minute episodes each week.
Kelly Anne Lyons stars as Chelsey, the headstrong young 20-something who doesn't have it easy all the time - she has to battle rival Sasha (Judith Jones) and deal with eccentric boss Claudia (Helen Kennedy).
The best bit is that you can ask Chelsey questions and post her messages - which may even influence future episodes. Yes, you can have your input.
See Chelsey: OMG! and find out how>>