Thursday 06 November 2008
SHOCK PIC John Travolta goes bald for movie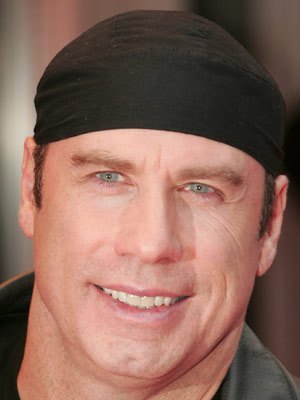 John Travolta will next be seen in computer animated film Bolt
John Travolta has been transformed into a bald baddie for new flick From Paris With Love.
John, 54, has also grown a goatee beard for the part and wears an earring.

The movie's location has had to be moved from the dangerous Les Bosquets de Montfermeil area of north-east Paris after riots interfered with filming.

'Ten vehicles were burnt out and there were threats aimed at the crew,' a spokesman tells the Daily Express.
'There's no possibility of Mr Travolta or any of the other stars operating in such a dangerous area.'
From Paris With Love is released next year and also stars Jonathan Rhys Meyers, 31.
SHOCK PIC John Travolta goes bald here>>
SEE GALLERY Bald and beautiful celebrities>>