Saturday 08 November 2008
Emma Griffiths: I'm so proud of Matt Willis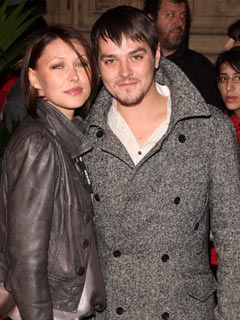 Emma Griffiths & Matt Willis wed in July
Emma Griffiths says she respects husband Matt Willis for quitting booze.

The former Busted star went to rehab in June, shortly before he married the TV presenter.
'He has done really well,' she says. 'I'm so, so proud of him.
'He went in and sorted himself out and – touch wood – he's doing great.

'He's down the gym every day and is more focused.'

Emma, 32, says she and Matt, 25, won't have kids just yet.

'Hopefully we will have some one day, all being well,' she says.

'I don't know really, probably in the next couple of years.
'We're not planning to have any just yet.'
Bronwen Roberts