Tuesday 28 October 2008
Cheryl Cole: I still think Ashley is perfect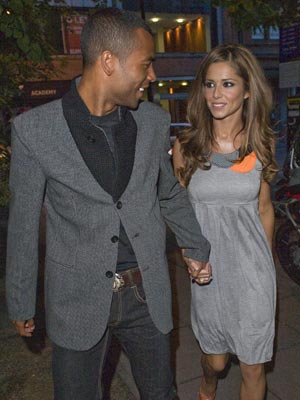 Cheryl Cole and Ashley are rebuilding their marriage after claims he cheated
Cheryl Cole has revealed that she gets butterflies when she spends time with husband Ashley.

The Girls Aloud star was left heartbroken in January when it was alleged the Chelsea footballer had cheated on her, just 18 months after they married.
But Cheryl, 25, says they are building on their future and have an amazing connection.

'I wasn't looking for a relationship when I met Ashley and certainly not a long-term one,' she admits.

'But pretty soon after I met him I knew something was different and I knew I had never felt like that before.
'He still does little things now that he doesn't even know he's doing. My heart goes and I just think: "God, you're so perfect."'

But she admits this year has been a struggle. 'We're a work in progress,' Cheryl tells OK!

'We're going to build our married life together, not thinking about what if it ever ends.'
SEE PHOTOS Cheryl Cole wearing her wedding ring again>>
SEE PHOTOS Cheryl and Ashley Cole - amazing pics>>
Alison Adey