Saturday 18 October 2008
Jennifer Metcalfe: I didn't lose weight because of Jermaine Pennant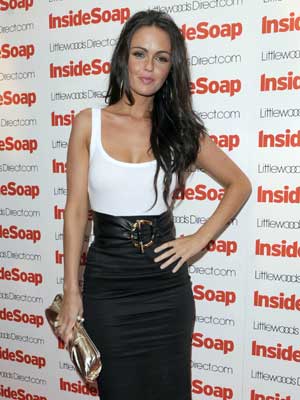 Jennifer Metcalfe has an enviable shape
Jennifer Metcalfe has hit back at reports she lost weight because of her split with footballer Jermaine Pennant.
The Hollyoaks actress was snapped looked super-slim on a beach this summer, just weeks after the couple went their separate ways.

But she insists she's eating well, even though she has dropped a few pounds.
'People say I'm too thin,' says Jennifer.

'I have lost weight recently – I'm 5ft 5in and 8st 3lb – but it's because I'm working so hard. Not because I split with my ex.'

Jennifer, 24, says she works out to keep her figure from getting flabby.

'My bum and I have a love/hate relationship,' she tells Fabulous.

'It's not as toned as it could be and sometimes I think it's too big. But I've learned to accept my flaws. If I have a wobbly bit on my inside thigh, I deal with it.'
Jennifer is dating Big Brother star Ziggy Lichman, 27.
SEE PHOTO GALLERY: Jennifer Metcalfe in Hollyoaks explosion - see who dies>>
SEE PHOTO GALLERY: Celebs in their bikinis>>
SEE PHOTO GALLERY: Which celebs suffer from cellulite?>>
Alison Adey