Monday 13 October 2008
Avril Lavigne's marriage on the rocks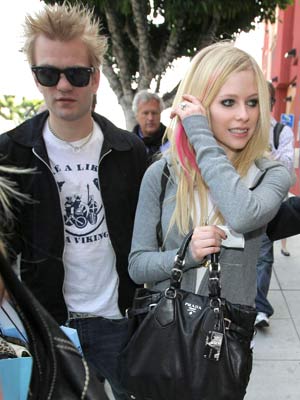 Avril Lavigne is said to have only been in contact with Deryck Whibley by email and phone
US reports claim that Avril Lavigne has split from her husband of 2 years Deryck Whibley.

The couple are said to have been having problems since the singer embarked on her world tour earlier this year.

Sum 41 frontman Deryck is thought to have been struggling to deal with being overshadowed by his 24-year-old wife.

'They have been growing apart for months,' a source tells the National Enquirer. 'Deryck isn't motivated in his own career, so he's been drinking and partying.'

Avril and Deryck, 28, have not been seen together in over a month.