Wednesday 24 September 2008
Carol Vorderman: I've gained a stone since quitting Countdown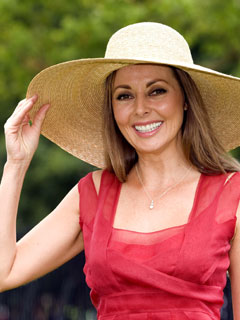 Carol Vorderman is famous for her detox diet books
Carol Vorderman has admitted that the stress of losing her job on Countdown has led to comfort eating.

She quit earlier this year after producers asked her to take a 90% pay cut. She films her final shows at Christmas after working on the show for 26 years.
But the last few months have been hard, she reveals.

'When I get stressed, I don't sleep well and then I get tired,' she says. 'And when I get tired I find myself shovelling food in my mouth just to keep myself awake.
'I realised I was putting on weight when I found my dresses were a bit tighter. I was trying to blame the zips when I had difficulty putting them on, but the zips weren't to blame.
'Reaching for the biscuits has done it for me.'
Alison Adey