Saturday 20 September 2008
Eva Longoria: I hate my Desperate Housewives fat suit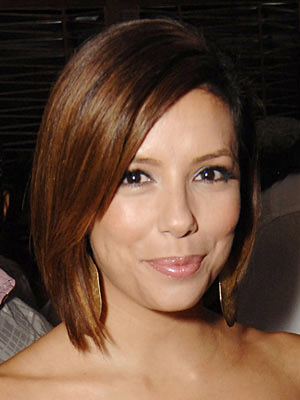 Eva Longoria's rumoured to be pregnant
Eva Longoria hates looking podgy for the new series of Desperate Housewives.

The actress plays Gabrielle Solis, an ageing mum who has gained weight.

I hate the fat suit Im wearing, she tells OK! Its tight and uncomfortable, and Im like, I hate this fat suit!"

Eva, 33, is married to NBA basketball hunk Tony Parker, 26.
Desperate Housewives airs on Channel 4 on Wednesdays at 10pm.
SEE PICS Eva Longoria and Tony Parker's wedding>>
SEE GALLERY Eva Longoria wears 11 dresses in one night>>
SEE PHOTOS Eva Longoria arrives at Magnum Manor>>
Alison Adey