Sunday 05 October 2008
Dale Winton: I never told my mum I was gay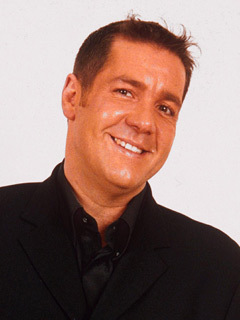 Dale Winton says some people still think he's straight because of the bizarre TV show where he 'married' Nell McAndrew
Dale Winton says he wishes he'd told his mum he was gay before she died.

The TV presenter, who only came out publicly when he was 47, hid his sexuality because he wasn't sure how she would react.

'She heard me on the phone to my then boyfriend, who was very obviously gay, very camp,' he says.

'She said to me: "I never want you to feel there's something you can't tell me, and I will never judge or discriminate."
'That was the point I should have gone: "Mum, I'll tell you I'm gay."'

Dale, 54, who became an icon in the 90s with Supermarket Sweep, says he kept his sexuality a secret from the media for so long because no one asked him.

'I did countless interviews over the years and I was always waiting for the question. It never came,' he tells The Times. 'It became a game, the ambiguity of it all.'
Isobel Smith