Tuesday 16 September 2008
SEE VIDEO Jack White 'disappointed' with James Bond Coke ad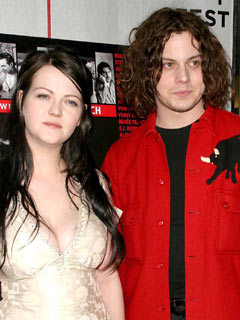 Jack White has been successful with Meg White as part of the White Stripes
Jack White has distanced himself from a new James Bond-inspired Coke Zero commercial.

The White Stripes star has recorded the theme for Another Way To Die with Alicia Keys for forthcoming 007 flick Quantum Of Solace.

And an instrumental portion of the track has used to promote the soft drink.

'Jack White was commissioned by Sony Pictures to write a theme song for the James Bond film Quantum Of Solace, not for Coca Cola,' says his spokesman.
'Any other use of the song is based on decisions made by others, not by Jack White.

'We are disappointed that you first heard the song in a co-promotion for Coke Zero, rather than in its entirety.'

The Coke Zero commercial was unveiled on Friday.

SEE VIDEO Coke Zero ad featuring James Bond theme…