Tuesday 09 September 2008
Nicole Scherzinger: I'm moving in with Lewis Hamilton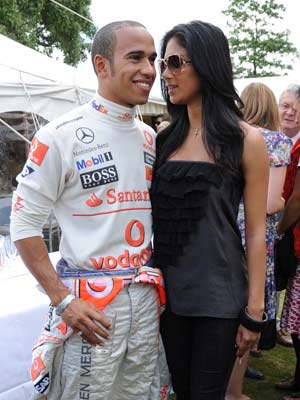 Nicole Scherzinger is seven years older than F1 racing driver Lewis Hamilton
Nicole Scherzinger and Lewis Hamilton are house hunting.
The pair have been dating since earlier this year after meeting at an awards bash in 2007.
'We'll be moving in together soon,' she tells the Daily Mirror.
'We're deciding whether to buy in the UK or the States.
'I love English accents, Lewis's in particular.'
But Pussycat Doll Nicole, 30, says she and Lewis, 23, won't get hitched anytime soon.
'A wedding isn't in the pipeline,' she adds.
See Lewis Hamilton and Nicole Scherzinger's love story in photos>>