Monday 08 September 2008
Rex Newmark: I'm going to propose to Nicole Cammack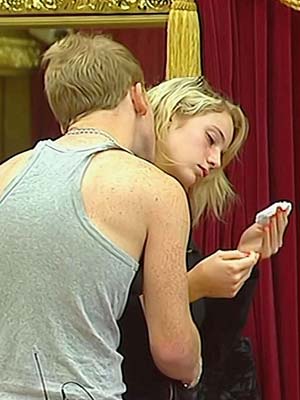 Big Brother star Rex Newmark says Nicole Cammack is 'the one'
Big Brother 9 finalist Rex Newmark has revealed that he's planning to ask girlfriend Nicole Cammack to marry him.

The chef wants to prove that he's serious about their relationship - despite their constant rows on the Channel 4 show.
'She's definitely the one – I love her more than anything else in the world,' he tells Daily Star Sunday.

'From the second I went into the house I wanted to leave – but as soon as Nicole followed me in I wanted to stay as long as possible.
'I haven't slept for the last 5 days because I've been waiting to see her. I will pop the question soon.'

Rex, 23, came 4th in the live final on Friday.
Rachel Rice won the series, bagging £100,000 after triumphing over favourite
Mikey Hughes.
See the greatest moments from Big Brother 9>>
Alison Adey