Saturday 13 September 2008
Alan Carr: Amy Winehouse wrote her number on me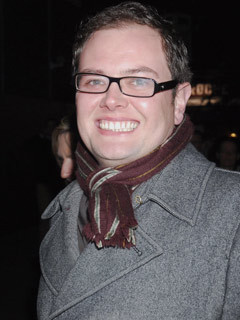 Alan Carr's co-host is Justin Lee Collins
Alan Carr says the phonebook on his mobile is full of showbiz contacts.

The comedian has loads of famous friends, including singers, actors and TV presenters.
'Amy Winehouse is quite a recent one,' he says. 'I said to her, "Let me have your number", and she wrote it on my wrist.'

Alan, 32, who co-hosts The Sunday Night Project with Justin Lee Collins, gets pally with his guests.

'Jamie Oliver's a good friend,' he tells Weekend magazine.
'Carol Vorderman too. Paul O' Grady: he's lovely, he's one of my heroes.'
Isobel Smith