Wednesday 03 September 2008
OMG! James Bond ditches martinis for Coke Zero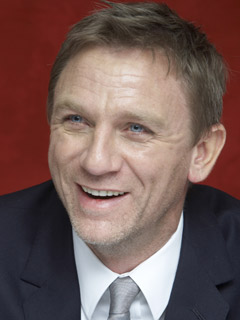 Daniel Craig starred in Casino Royale
James Bond is swapping his vodka martinis for Coke Zero.
Soft drinks giant Coca-Cola has agreed a £5million deal to plug its brand alongside the movie.

Limited edition black bottles and a special Coca-Cola Zero Zero Seven logo have even been created to tie-in with the 007 title.
'Bond has to move with the times,' an industry source tells the Daily Star.
'And if that means switching drinks then so be it.'

Daniel Craig, 40, returns as James Bond in Quantum Of Solace next month.