Friday 29 August 2008
Anastacia comes clean about her real age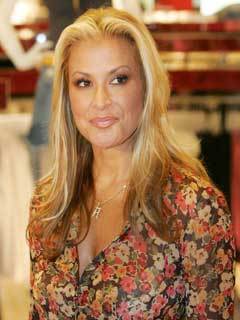 This photo of Anastacia was taken in 2006 when she was 32 or 37 or....
Anastacia has revealed that she has lied to her fans for the past 10 years.
The singer shaved 5 years off her real age when she first found fame – and has only just dropped the pretence.

'I'm turning 40 and I'm happy to [admit it] because I've always lied about my age,' admits.
Record execs encouraged Anastacia to fib because they thought it would help her image in the youth-obsessed pop business.

'Every interview I did I had to rethink when I was born, how old my brothers and sisters needed to be,' she tells Fabulous. 'I'm thrilled I can finally turn 40.'
Alka Makwana