Thursday 28 August 2008
Michelle Heaton to star in Celebrity Come Dine With Me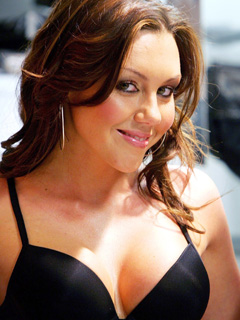 Michelle Heaton hopes to win Celebrity Come Dine With Me
Michelle Heaton is set to star in a celebrity version of Come Dine With Me.

The show, in which contestants hold dinner parties at their homes, is also set to feature nightclub boss Peter Stringfellow, 67, former Blue singer Lee Ryan, 25 and designer Linda Barker, 46.

Former Liberty X singer Michelle, 28, recently spilt from husband Andy Scott-Lee, 28.

See the one-off special on 17 September on Channel 4 at 8pm.
Holly Arnold