Friday 25 July 2008
Jennifer Lopez: I really respect Victoria Beckham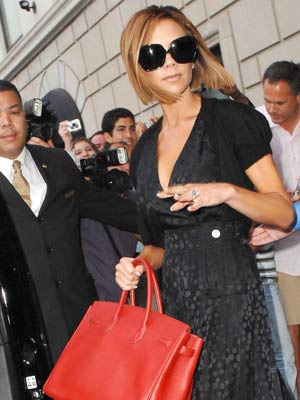 Victoria Beckham and Jennifer Lopez talk about motherhood and clothes
Jennifer Lopez
says she's become great pals with
Victoria Beckham
.
The singer often chats to Posh, 34, about motherhood, LA and the fashion industry.

'Victoria and I are really good friends,' she says.

'And we both definitely share a passion for fashion. Her taste in clothing is fantastic.
'I really respect and admire her style. She's definitely a fashion icon.'

And Jen, 39, says she's a slave to fashion too.
'I love to mix different styles.' she tells OK!

'I like to combine classic, modern, vintage, hippie. It all depends on how I feel or the mood I'm in.'
Alison Adey