Sunday 27 July 2008
Kid Rock to attend anger management classes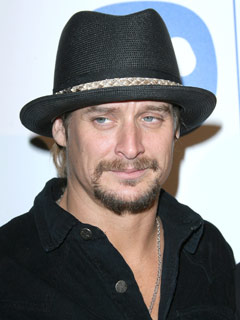 Kid Rock was once married to Pamela Anderson
Kid Rock has been ordered by a US court to take a course to help him control his temper.
The rapper was in the dock in DeKalb County, Georgia, over a fight that broke out in a restaurant last year.
Kid Rock – real name Robert Ritchie – pleaded no contest to the charges.
The 37-year-old was also sentenced to 80 hours' community service and given a £500 fine.
He will be put on probation for a year.
Kid Rock was arrested in October 2007 after the fight
at a Waffle House in Atlanta.