Friday 20 June 2008
R Kelly compares himself to Osama Bin Laden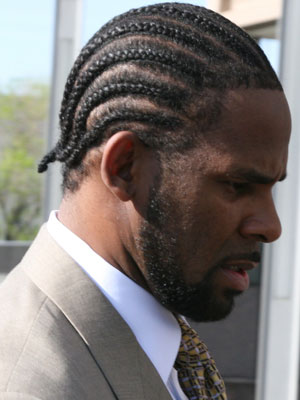 R Kelly has been acquitted on all counts of child pornography
R Kelly says Osama Bin Laden is the only person who could understand his torment at being accused of child pornography.
The singer, 41, full name Robert Kelly, says he became a hate figure in the States, similar to the head of al-Qaeda.
'They can criticise you without even knowing you, and hate you when they don't even know you.
'All of a sudden, you're, like, the Bin Laden of America,' he told Blender magazine after the allegations emerged.
'Osama Bin Laden is the only one who knows exactly what I'm going through.'
R Kelly was accused of making a 27-minute sex tape with an underage girl 10 years ago.
Last week, after a month-long trial at a Chicago court, he was found not guilty.