Wednesday 11 June 2008
Nelly Furtado to duet with James Morrison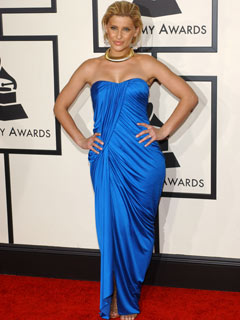 Grammy-winner: Nelly Furtado
Nelly Furtado and James Morrison are doing a duet.
James, 23, flew over to Nelly's native Canada this week to record the tune, Broken Strings.
The song is set to feature on the English songwriter's next album, which is being mixed by Tom Elmhurst.
James' debut album Undiscovered was released in 2006 and reached No. 1.
His next CD is due out in September.