Monday 02 June 2008
Kristin Davis: I'm happy being single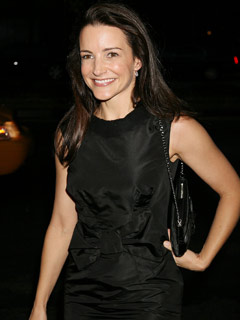 Kristin Davis says was nothing like the marriage-obsessed girls she grew up
Kristin Davis
says she's delighted at not being tied down with a husband.
The actress says she's never been like her marriage-obsessed
Sex And The City
character
Charlotte York
.
'[In my twenties], I thought I'd never get married. I guess I was right!' she says.
'I grew up in the South, so all everyone talked about was marriage. But all I wanted was to move to New York and do theatre. And in my thirties I was busy doing the show so I just didn't have time.'
But as she gets older, Kristin, 43, reckons she's becoming more like her most famous role.
'In the beginning I had a list of Charlotte's traits and a list of mine, but over the years it's sort of blended,' she tells People.