Tuesday 01 April 2008
Jennifer Lopez spends £25,000 on a home gym to help lose baby weight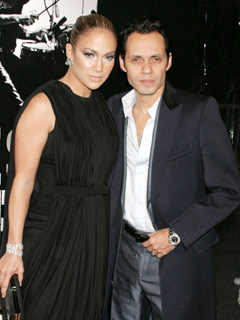 Jennifer Lopez has had a gym installed in her New York home so she can lose her baby bulge.
The actress became mum to twins Max and Emme on 22 February and now's she keen to get back in shape.
'To motivate her, she's splurged out on a $50,000 [£25,000] home gym for her New York mansion,' a source tells America's Star.
'She's also consulted trainers, nutritionists and doctors, looking for the safest way to drop the weight in record time.'
Yesterday Jennifer, 38, made her first appearance since giving birth. She attended the Shine A Light film premiere in New York.
Jennifer Lopez: I didn't have IVF to get pregnant>>
SEE PICS: Jennifer Lopez shows off her twins>>
BREAKING NEWS Jennifer Lopez gives birth to twins>>
See video of Jennifer confirming her pregnancy...
OMG! Jennifer Lopez is having twins>>
Jennifer Lopez confirms pregnancy>>
Jennifer Lopez denies she's having twins>>
Jennifer Lopez: I definitely want children>>
Jennifer Lopez: I want one or two kids>>
See Jennifer Lopez's Wikipedia page>>
Alison Adey