Wednesday 26 March 2008
Emma Bunton loses baby weight and still eats chocolate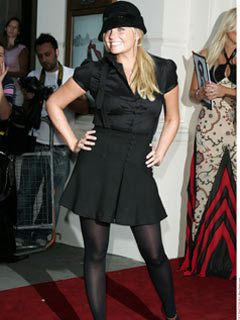 Emma Bunton is back to a trim size 10 after giving birth to baby son Beau in August last year.
But her new toned figure is not due to a punishing fitness routine or a diet of celery sticks.
'I did everything in moderation,' explains Emma, 32. 'I breast fed for 4 months, which helped.
'I went to the gym 3 times a week and not 7, because I can't stand being stuck on a running machine for hours on end. It's so dull.
'I ate three meals a day containing meat, vegetables and carbohydrates, just in smaller portions. If I felt hungry I just snacked on fruit.'
Emma didn't even have to give up her favourite treats.
'A diet without chocolate was never going to work for me,' she admits. 'There are some things you can't deny yourself.'
To work off the calories quickly in a fun way, Emma recommends dancing.
'That's definitely my hot tip for post-baby weight loss,' she tells Fabulous, 'get dancing, girls!'
Laura Czerniak