Sunday 02 March 2008
Claudia Schiffer: I donít want to poison my body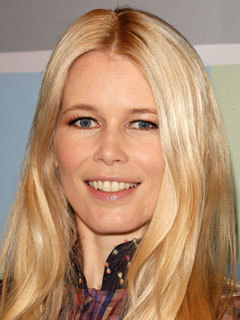 Claudia Schiffer is not interested in staying young with the help of a surgeon.
The German-born supermodel, 37, says it just doesn't appeal.
'I don't think I would ever use cosmetic surgery or Botox,' she insists.
'I am all natural. It's very important to me what I put into my body, so the idea of putting something in my body that is poison is just wrong to me.'
Claudia is married to film producer Matthew Vaughn and is mum to son Caspar, 5, and daughter Clementine, 4.
She keeps herself looking good by horse riding, playing tennis and skiing - and it's working so far.
'Who knows, one day I might look in the mirror, look at my wrinkles and think "Jesus!",' Claudia tells The Daily Mail.
'Then I might want to do something about it. But at the moment, I don't think I'd ever want to.'
Victoria Beckham in Paris with Dita Von Teese and Claudia Schiffer >>
Claudia Schiffer's husband: I proposed using painting >>
Claudia Schiffer: Supermodels are extinct >>
Melinda Neunie