Tuesday 29 January 2008
Aimee Walton: Ashley Cole offered to pay for abortion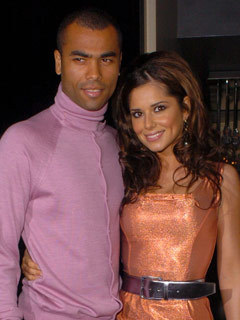 A single mum who alleges she had a one-night stand with Cheryl Cole's husband Ashley also claims that he offered to pay for an abortion.
Aimee Walton, 22, wrongly feared she was pregnant after they hooked up last month.
She alleges a representative for Ashley, 27, offered her cash for a termination at a meeting at the Harvester in Sutton, Surrey, last Wednesday - and says she taped the conversation.
'The best thing for Ashley is to terminate the baby,' the rep is alleged to have told her.
Aimee decided not to accept the money.
'I chose instead to expose what he is like,' says Aimee. 'I'm sorry Cheryl has been hurt, but trying to shift the blame from her husband to me is not rational.'
And Aimee is fuming that Ashley and Cheryl have denied the fling.
The pair visited their solicitor together this week to make a public statement about the allegations - not to ask about a separation as some tabloids had claimed.
Aimee, who has revealed astonishing details about the alleged encounter, says Ashley vomited during their love making and also chatted to his mates.
'There are things he did to me that you simply would not forget,' she tells The Sun. 'At one point his mates burst into the room and had a conversation with him while we were having sex.
'If Ashley can't remember our encounter, maybe Cheryl can ask them about it. I regret what happened, but what Cheryl has said is infuriating and, frankly, ridiculous.'
Meanwhile, 24-year-old Cheryl's family have reportedly urged her to dump Ashley.
'Her family will support her, whatever decision she makes,' a source tells the Daily Mirror. 'But no one wants her to go through a horrific experience like this again.
'We feel like giving Ashley a good shake and saying, "What the hell do you think you're playing at?" The whole thing is a dreadful, dreadful mess.'
Ashley Cole's representative was unavailable for comment.
Read The Sun's full report on Ashley Cole's alleged antics and see picture of Aimee here>>
I slept with Ashley Cole too, claims second blonde>>
Cheryl Cole in shock over husband Ashley's betrayal>>
Ashley Cole cheated on Cheryl Cole with me, claims single mum>>
Cheryl Cole: I love sex with Ashley >>
Cheryl Cole gets 'Mrs Cole' tattoo on her neck>>
Cheryl Cole: I'm glad England lost the football>>
Cheryl Cole: Rebecca Loos peddles bullshit>>
Cheryl Cole calls hubby Ashley 'pathetic'>>
Cheryl Cole: I was in an abusive relationship>>
Cheryl Cole: I hate my body>>
Cheryl Cole: I stopped Ashley's dream coming true>>