Friday 28 December 2007
Sir Sean Connery announces retirement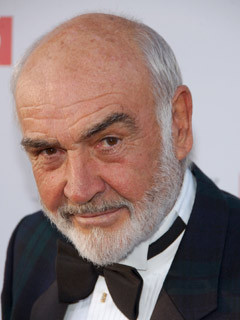 Sir Sean Connery has retired from acting.
The film legend – who's famous for playing James Bond - insists he has quit Tinseltown.
Sir Sean, 77, says he's happy living quietly with his wife Micheline in their New York apartment and has ruled out making a return to the big screen.
'There is nothing that will persuade me to get back into acting,' he says. 'It's over - I will never, ever do another film.'
But wife Micheline reckons Sean won't be able to stick to his pledge.
'He has said that twice before and then ended up doing another one!' she confides.
We certainly hope he's back to make sure we're shaken and stirred.
See Sean Connery as James Bond in the trailer for Dr No in this video...