Sunday 28 October 2007
Kimberly Stewart: Jack Osbourne has my breast implants hanging on his bathroom wall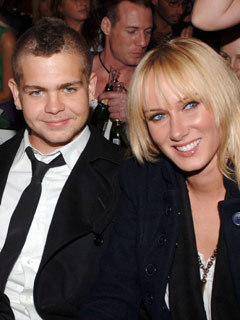 Kimberly Stewart says Jack Osbourne cherishes her former breast implants as a work of art - and has them on display at home,
The Hollywood wild child had the silicone boosters removed 2 years ago and decided not to let the surgeon chuck them away.
'I got them taken out, signed them, got them framed and presented to Jack,' she laughs.
'I was 18 when I got my breasts done and I think I got them at an age when I wasn't secure about myself.'
But Kimberly, 28, says Jack's making the most of the bizarre gift and has even hung them up where he can gaze at them in private.
'He's now got them on his bathroom wall,' she tells the People.
'I think it's completely normal.'
Alison Adey