Saturday 06 October 2007
Jade Goody: I was addicted to slimming pills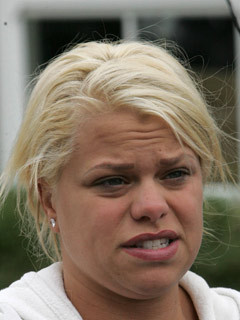 Jade Goody has revealed she was hooked on slimming pills after her appearance on Big Brother 5 years ago.
The loudmouthed TV star says her weight became a problem when she was called Miss Piggy on the reality show in 2002.
She started taking diet pills – which she believed to contain amphetamine to suppress the appetite – and was soon hooked.
'I've done so much damage to my body through taking the pills and making myself sick,' she says.
Jade says she'll never touch the pills again, despite putting on a few pounds in recent months.
'I've gone down that road and don't want to go back.'
Alison Adey