Monday 10 September 2007
Justin Timberlake takes surprise Emmy win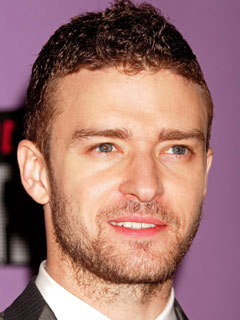 Justin Timberlake was a surprise winner at the Emmy awards. The singer along, with Saturday Night Live regular Andy Samberg, took home a statue for outstanding original music and lyrics for "Dick in a Box."
"I feel like a million 'doll hairs!' " Samberg joked to PEOPLE backstage. "It's fantastic. Very trippy, very cool and surreal and you know, it's cool."
Though Timberlake couldn't be there as he's preparing for his Sunday night performance at the MTV Video Music Awards in Las Vegas, Samberg assured: "We'll definitely give him a call and let him know."
Comedian Carlos Mencia hosted the show, which handed out 81 Emmys in just under four hours.
Veteran actress Elaine Stritch won for her guest starring role on 30 Rock, and railed on the younger generation.
"I'd love to get a hold of that Paris Hilton and sit down and talk to her. I'd love to talk to her and Lindsay Lohan. She's got everything going and she's going to blow it!" Stritch, a recovering alcoholic, said. "That just makes me very sad. I'd love to talk to those kids. I've been there, done that and got several T-shirts."
HBO was the evening's big winner, nabbing 15 awards, including five for its original movie Bury My Heart at Wounded Knee. Other big winners included Discovery Channel's Planet Earth series and NBC's music special Tony Bennett: An American Classic, winning four Emmys each.
American Idol nabbed two Emmys for its "Idol Gives Back" special, which raised $76 million for foreign and U.S. charities.
Reporting by Jed Dreben
See Justin's Hilarious winning song...