Thursday 17 May 2007
Britney Spears says she's 'blessed' fans care about her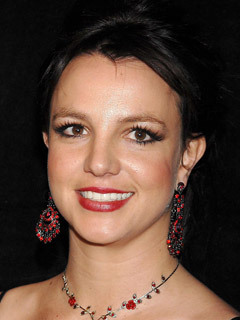 In a new message posted Wednesday on her official Web site, Britney Spears is thanking fans for their support.
The singer, pictured wearing only a blonde pageboy wig and long white gloves, writes: "The reason for this letter is to let everyone know that their prayers have truly helped me. I am so blessed that you care enough about me to be concerned and [I] will continue to live in this brighter state with all of you by my side during this trying time."
Spears, who checked out of rehab in March after a month-long stay, goes on to say: "We are all lights of the world and we all need to continuously inspire others and look to the higher power. You are all in my prayers. Godspeed. Love, Britney."
The singer, 25, has been easing back into performing after a three-year absence in which she got married, had two kids and got divorced.
Prior to rehab, Spears had been working on a new album, and two weeks ago she performed four shows at the House of Blues clubs in Southern California. She's also been working out at a North Hollywood dance studio to get back in shape.
Songwriter Kara DioGuardi, who is collaborating with Spears on an upcoming album, tells PEOPLE that the two of them were in the recording studio Monday and that the singer "works really hard."
"People don't realize what a good singer she is, and she has the incredible ability to put herself in the music and it elevates the song, because she really brings her own vibe to it," DioGuardi said at Tuesday's BMI 2007 Pop Music Awards. "I just hope her comeback is awesome, because if anybody deserves it, it's her."